Owendale – Gagetown Kindergarten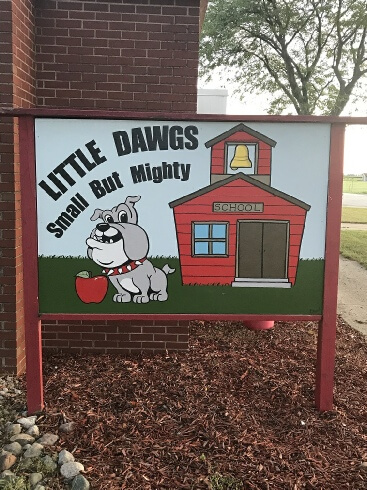 Meet Elizabeth Schantz
My name is Elizabeth Schantz. I grew up in Harbor Beach. I went to Eastern Michigan University where I received my Bachelor's Degree in Elementary Education, my major is Reading and my minor is Math. I met my husband down where I went to college. He grew up in Wyandotte. I have taught Kindergarten and First grade in Clio and Second grade in Saginaw. This will be my third year teaching. I am so excited to see all of the kids grow and reach their full potential in kindergarten. I live in Essexville with my husband and our two dogs Luna and Sadie. I am excited to be your child's teacher!
Frequently Asked Questions
*Homework Packets? Homework packets are sent home on Mondays and collected on Fridays. Please help your child complete it each week.
*Library? We have a school library that we will go to throughout the year. The students are allowed to pick out one book to take home and read with a grown-up and then bring back to school.
*Snack? We will have snack every day in the afternoon.. I will provide a monthly snack calendar and your child will have a snack day to bring a snack in for the entire class. Appropriate snacks would include a box of cereal, animal crackers, granola bars, pretzels, fruit snacks, etc. For your child's birthday, you may provide something sweeter including cupcakes, cookies, or brownies. NOTE: All snacks provided, including birthday treats, MUST be unopened and store bought when sent to school. Teacher will wear gloves when distributing snack.
*Common Core Standards? The expectations and state standards have changed dramatically over the past few years for kindergarten. Michigan has also added a new Reading Law that we as, teachers and parents, are expected to follow to make sure that children become successful readers. That is why it is essential for us to work TOGETHER (at both school and home) in order for your child to be successful. I have included a copy of the Common Core Standards that explains what your child is expected to know by the end of this school year.
*Sight Words? Please practice the list every night at home. You can find it by clicking here for the Kindergarten List.